Your eyes are now set on a course designed to make teaching English to children easier and more fun.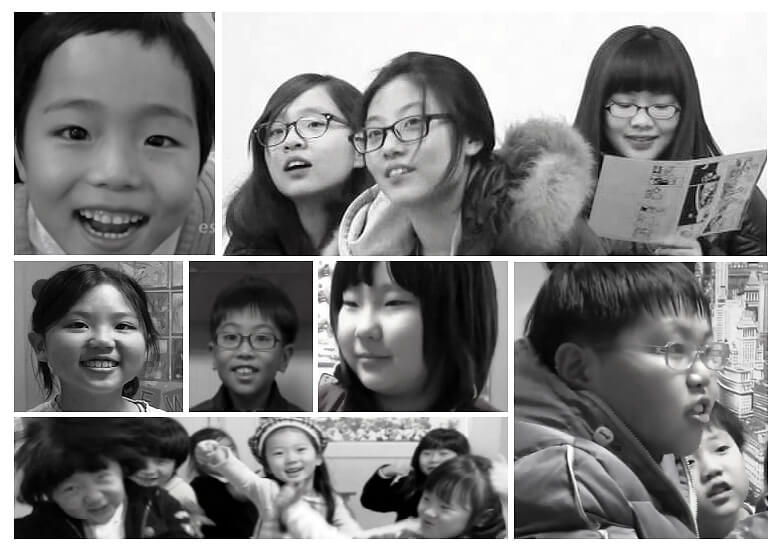 ESLinsider's

course (TEKA) is for people who want to learn how to teach English to mostly kids in Asia.
It's an in-depth, practical and visual online course designed to help you do your job.
---
"I wish I would have taken this course BEFORE I started teaching here three years ago..." - Dolly M.
The majority of the English teaching jobs in Asia are for teaching "children"

Roughly 80% of the jobs in East Asia are for teaching children.
(*create account to see source)
So which do you think your future boss would prefer: a teacher with training targeted towards teaching students at their school (usually kids) or training focused on teaching adults (the majority of TEFL courses)?
Mostly kids.
So maybe you are wondering what it is like to teach kids.
Well, I found these well-spoken words by Sendaiben on Reddit.
"It takes a lot more skill to teach children well in my opinion..."
"Children, on the other hand, have no intrinsic reason to be there so you have to make the lessons fun and interesting. You also have to deal with their uncontrolled emotions and lack of social skills. Teaching young learners requires a huge range of skills and knowledge." 
It's challenging teaching children.
There are...
Students who are bored
Students that are out of control 
Students that won't pay attention
Students who don't want to be there
Students who use inappropriate language
Students that are talking when they shouldn't be
Students who are speaking their native language (Zhège xīn lǎoshī yòu pàng yòu bèn)
And stress that makes you feel like your head will POP!
I had all the above problems after I took a mostly in-class course in 2004 before teaching in Taiwan and if you take an online course like the cheap one I did in 2016 you'll fair even worse.
So how do you solve those problems?
First off if your lesson is not interesting for your students then you will have a lot of problems like above. You have to create lessons that are fun, interesting AND educational (which isn't as simple as it sounds).
Second you need a clear system for classroom management that is going to work with your students.
TEKA vs. your average TEFL course (for teaching kids in Asia)

TEKA (Yep, right on target) vs. average TEFL course (Ughh, I hate teaching)
Your average online TEFL course is trying to sell a one-size-fits-all course to as many people as possible so that they can supposedly teach English to various students all around the world.
Not ESLinsider.
With your average course you might be able to transfer 50% of what you learn towards teaching children IF you're lucky.
"I am 8 months in and still get treated like an
inexperienced idiot

..."

These are comments from new teachers (who took courses) in Korea on Reddit.
"I'm 7 months in and still feeling so lost as a teacher..."
"I am 8 months in and still get treated like an inexperienced idiot..."
"SAME. No particular guidance knowing I'm a new teacher, just "reminders" and criticisms."
You need to get serious about your training (if you want to have a good experience)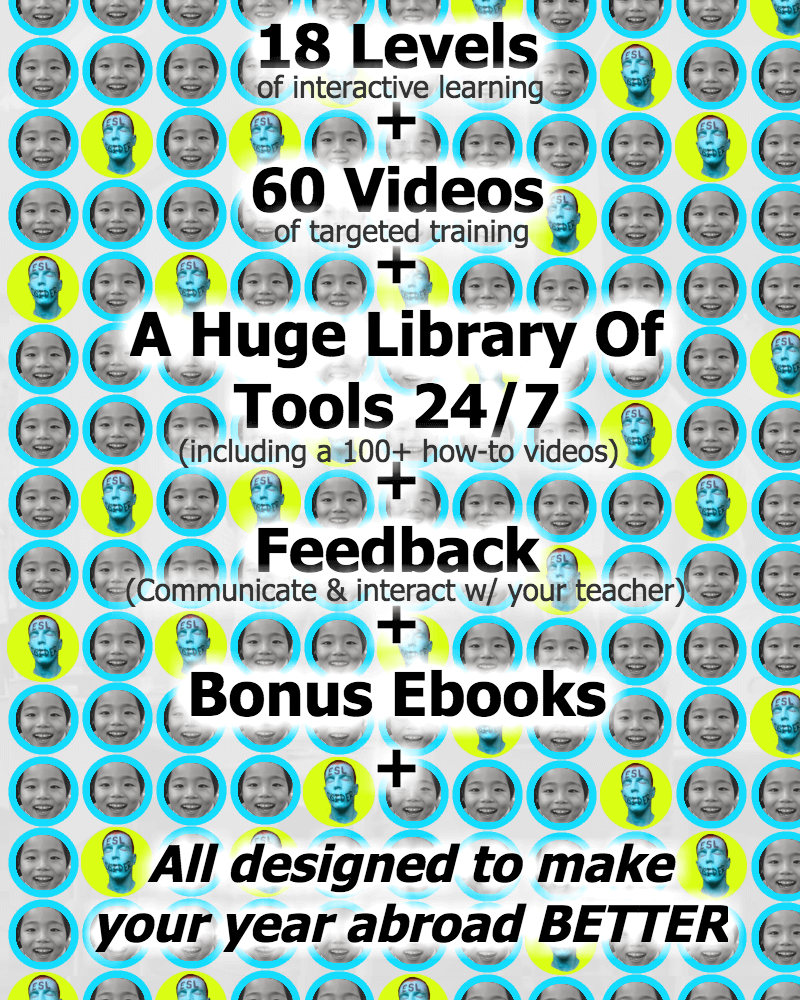 Getting a job is the easy part, but doing your job is the hard part.
This course focuses primarily on what to do in the classroom and NOT teaching theory or English grammar study. It uses video, images, text (in small chunks), Q&A, multiple choice... Plus there are writing assignments, forums and messaging with feedback all designed to make you feel more clear and confident in the classroom.
You will learn:
How to teach phonics 
How to lesson plan in 3 different ways
How to teach w/ games, activities & songs
How to confidently speak in front of the public
How to present new language and teach meaning
How to teach listening, writing, reading and speaking
How to tap out troublemakers: chokes, joint locks, submission holds... (just kidding;-)
How to manage your classroom (a CONCRETE system complete w/ tools, tactics and the latest psychological hacks)
How to develop yourself and your future along the way
How to stand out and get a job

even if you have no experience

How to make your life abroad better
You're getting everything I ever learned.
No, that's not right...
You're getting everything I ever learned that's useful and works and you're getting much of it in a better format - short instructional videos and simple text that's readable.
If you create an account and log in then you can see a detailed outline of this course.
---
AHAA! Get
confident and clear

in that classroom by watching a teacher that shows you what to do

Observing other teachers is the easiest way to learn how to teach and you can do that in this course with easy to follow demos. You need visuals to learn how to teach AND your students need them to learn.

 

"…unless our words, concepts, ideas are hooked onto an image, they will go in one ear, sail through the brain, and go out the other ear.

Words are processed by our short-term memory where we can only retain about seven bits of information (plus or minus 2).

Images, on the other hand, go directly into long-term memory where they are indelibly etched." - Dr. Lynell Burmark (Stanford)

ESLinsider's course includes many extremely helpful instructional videos (shot in real classrooms) that are often less than 2 minutes long or jam packed with useful information.

The problem with many online courses is that they don't 'show you' what to do...

Instead they feed you a whole bunch of text and theory which is useless and makes you fall asleep.

Zzzzz...
Seeing techniques done is far more efficient (and you can do that in this course).
Some simple facts:
People tend to only read 20-28% text on a page
HALF of your brain is devoted to vision
Your brain processes images and visuals WAYYY faster
Looking for a recommendation? Here's George. He's an experienced teacher in Korea (9 years).
What's the difference between a review left by an experienced teacher vs. a new teacher? A new teacher doesn't know what they are getting into and has nothing to compare it to whereas an experienced teacher has been there and done what you want to do.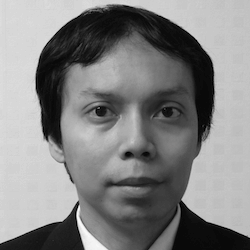 "I took Ian's 120 hour (now called Advanced) course two years ago and it was one of the best investments I made. I had been teaching in Korea for six years up to that point and had to learn through trial and error on the jobs I worked which was not easy. Ian's course is practical and based on actual experience in the classroom, not just dry theory. 
The videos were extremely helpful in the process and I still refer to them every now and then when I need ideas for class...
I really wish this course had been around during my early years in Korea because it would've helped so much more than the so-called orientation and training I did for a week in Seoul when I started with EPIK..."
Does it sound like he thought it was worth it?
Instead of feeling stressed, confused and scratching your head you can take a course that makes you feel more confident and clear in that classroom.
---
You'll get personalized feedback (from an actual human) on assignments which helps cement the skills that you are studying in this course 
Watching other teachers is a fantastic way to learn, but is it enough online? Monkey see and then... monkey do. And in this course the doing is in your writing. There are automated parts to this course which are easy to move through and then there are 6 writing assignments where you'll start putting your lessons into action.
And then you'll submit those, I'll give you feedback on them and there might be some back and forth until we get it right.
And that communication takes what you are learning here deeper and gets you better prepared.
This is active learning.

"ESLinsider has been extremely informative and Ian provides detailed feedback on the submission tasks which is fantastic." - Nhu Pham 
TEKA includes feedback on assignments within 1 day (24 hours). In other courses that offer feedback you might wait 5 days (a 120 hours) or more.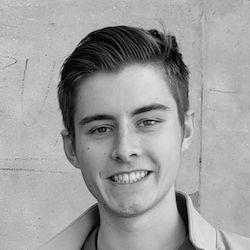 "Direct communication with Ian is a huge plus. There are a few assignments to submit (Lesson Plans, mainly) and Ian gave me very detailed and meaningful feedback on every one."
I received an email from Kyle (12/27/2019) who is teaching now in Qingdao, China.
"I've been teaching at a Qingdao training center for about a month now and it is going super great for me. Just finished a class where Teacher Says was a big hit. Your website is still so useful for me! (And other teachers at my school hahaha) There's a lot of tips that seem obvious, but really aren't something you think of when you are in the middle of teaching. Some of the long-working teachers still do some oopsies you've pointed out, so needless to say your stuff makes me a lot more confident in the classroom."
Or...
See some examples of the course
---
Are you a conventional thinker?
Because ESLinsider is unconventional, thinks outside of the box and doesn't follow the old TEFL paradigm because it's mostly bogus.
Those course "hours" that you read about are fake (at least online). That accreditation you saw might have been fake or if it wasn't fake it was paid for and you know nothing about what they did. And lastly that "internationally recognized" term you've seen means nothing specific.
Learn more:
That accredited course may work wonders for you, but I took two "accredited" TESOL/TEFL courses that claimed to be "internationally recognized", had their fake "hours" and they weren't useful.
So what's in it for you?
You get specialized training. Do any accreditors out there have my experience teaching mostly kids in Taiwan, China and Korea? Nope.
If you want social proof... ESLinsider has 7,900 subscribers on Youtube and even though it's not a course "accreditation" it is a more transparent metric than accreditation is.
You know it's not a fake "accreditation" and there are no fake "hours".
You get less academic fluff and more practical training. It's more progressive.
If you think ESLinsider is too much of an independent thinker for you then that's cool, but if you think ESLinsider is not another copy cat just for show TEFL course then you're totally right.
What about the job?
Emily took the advanced course.
"...Right after I took this course I was offered a job in Saudi Arabia that had stipulated they needed an in-person TEFL in their ad, but when I looked at their paper work after the interview, it looks like they counted this certificate as valid, and I was offered a job. I was really glad I had stumbled upon Ian's site. Thanks, Ian." - Emily's review
---
A promise from teacher Ian
I had a background in art (BFA), had made tracks all over Europe and had a desire to live abroad. I loved freedom and I wanted to explore, so I went to Taiwan and...
Ughh...
My first year "teaching English" abroad was pretty difficult. I mean the living in Taiwan part was good, but the teaching was a different story. And it was only with time (years) that the stress and frustration decreased.
I did take a course before I taught, but it wasn't very helpful for me.
I learned a lot of things over the years teaching English to mostly kids in Asia. That experience led me to making this course and my goal is to transmit all of the useful tools and things that I learned along the way to you, but in a much easier and wayyy faster way than I acquired them, so that you will have a better experience abroad.
So my promise to you is...
I promise you will have a better experience teaching English to children in Asia if you take TEKA.
Ian Leahy
contact@eslinsider.com
---
You get long term access to TEKA.
Access to TEKA is unlimited.
This is the most convenient option for you and learning takes time and repetition. Most online TEFL courses keep all their content behind a paywall and you only get access for a limited time (1-6 months). 
If your access to a course is only for 2-3 months (common w/ popular providers) then by the time you start teaching your access will be terminated which means you won't be able to access content when you need it most (although maybe it's content that you don't need access to).
Long term access includes future updates. 
So...
Even when you're done with the course, you won't "feel alone, left out, and confused..."
And...
Do you want to know
the trick

to getting a good job and avoiding those horror stories that you might have read?

This is a SUPER HELPFUL guide that you'll also get.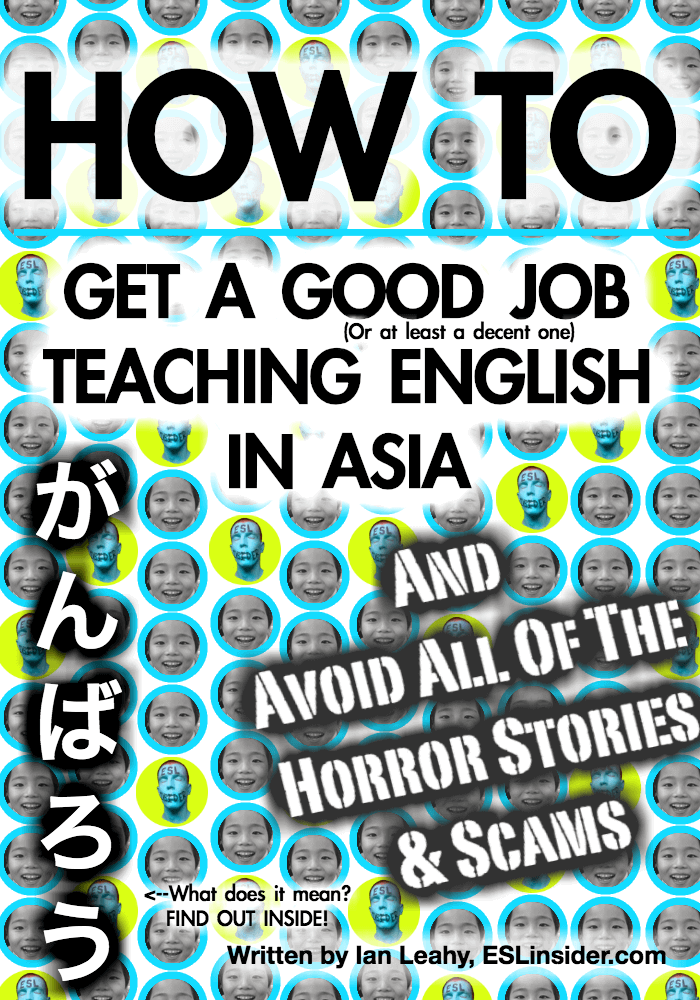 If you enroll in TEKA you'll get what you pay for and more...
Take a peek at some of these bonus ebooks that you'll get.
Comprehensive Guide To Teaching English In Asia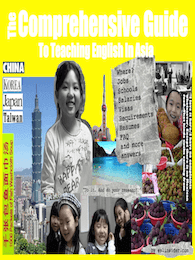 Thinking about teaching English in Japan, Korea, Taiwan or China? Learn about the differences between these countries, where to find teaching jobs, public or private schools???, about visas, etc.
How To Kill It Teaching English In A Hagwon In Korea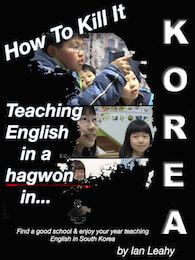 This is an in-depth guide on teaching in a hagwon in Korea. It talks about the different kinds of hagwons, the problems some people have in them, how to avoid those and teach you how to actually teach English in a hagwon.
The Lazy Teacher's Guide To TEFL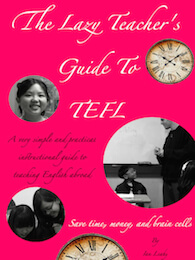 The Lazy Teacher's Guide To TEFL is a simplified training guide to teaching English abroad. This guide takes a less is more approach to TEFL. This can be especially good for beginners. It is designed to not overwhelm you with extraneous information.
101 Teaching English (ESL) Tips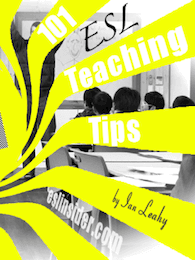 Learn a 101 teaching tips for teaching English as a second language. You can read these online or listen to them. Learn: how to speak in front of your students, classroom management tips, tricks to keeping your students interested and much more.
Now, it's time to review
Why this course?
It's an easier, faster and more fun way to learn how to teach (see the video above)
You will get personalized feedback on assignments (and those details will help cement what you are studying here)
Your experience abroad will be better because your time in the classroom will be better 
It's targeted training (children are the more difficult age group to teach) 
You get long term access to this course and the materials (you won't get kicked out)
Things you will learn
How to stand out in the eyes of an employer (even if you have no experience)
How to deal with rude students, loud students, and just difficult students
How to create lessons that are fun for you and your students
How to teach each skill (including the most important one)
How to get a good job (or at least a decent one)
How to manage your classroom like the boss
How to make the most of your time abroad
How to create lessons that are educational
How to maintain your student's attention
How to create lessons with minimal prep
How to avoid scams and horror stories
Results
Improved student fluency
Improved student behavior
Improved experience inside the classroom and out
A big ear to ear grin and a feeling of relief that you're armed with better lessons
Wanna start learning some new, practical and helpful tools that will make your experience abroad better?
...I wish I would have taken this course BEFORE I started teaching here three years ago. The methods and insights given in ESL Insider's 120 hour TEFL course could have saved me a lot of grief and disappointment. Now I am optimistic about starting a new school year armed with better lessons and a realigned perspective. Thank you, ESL Insider!" - Dolly's review
Payment is through Paypal and once you pay and enroll in this course you will begin on level 1. Level 1 starts with a fun quiz. 
Learn how to confidently teach
Learn how to manage difficult students
Learn tools that you can apply immediately
Learn fun class ideas to engage your students
Learn lots of new activities and games that work
Learn to teach or improve on your skills as a teacher
Learn practical skills that you can use in the classroom
Skip
$439
You get everything in TEKA plus a FULL YEAR of support with your lessons.
"I took Ian's 120 hour (now called Advanced) course two years ago and it was one of the best investments I made." - George P. 
TEKA is a specialized TEFL course focused on teaching English to children. $259 (includes certification)
Recommended
Learn more or begin.